[vc_row type="container" padding_top="" padding_bottom="" css=".vc_custom_1449060063467{margin-bottom: 20px !important;}"][vc_column width="1/2″][vc_column_text]
TX500-1800B: High quality belt-fed printer for volume production of textiles
Featuring an automated, belt-fed conveyance system, the Mimaki TX500-1800B is able to print direct to a broad range of natural and man-made fabrics, with a unique combination of both high quality and high production speeds. Capable of delivering long print runs for the fashion and soft furnishing markets, TX500-1800B offers the perfect digital textile manufacturing solution.[/vc_column_text][/vc_column][vc_column width="1/2″ css=".vc_custom_1449059997398{margin-bottom: 35px !important;}"][vc_single_image image="71377″ img_size="full" add_caption="yes" onclick="link_image"][/vc_column][/vc_row][vc_row type="container" padding_top="" padding_bottom="" css=".vc_custom_1449060013623{margin-bottom: 0px !important;}"][vc_column][vc_separator color="#e2e2e2″ type="normal" thickness="1″ up="" down="" el_class="dotted"][/vc_column][/vc_row][vc_row type="container" padding_top="" padding_bottom=""][vc_column][vc_column_text]
TX500-1800B delivers •••
High speed production up to 140 m2/h (in high-speed mode)
Automated belt-fed conveyance system
Multiple ink types to print to; Cotton, Polyester, Hemp (Linen) and Rayon
Mimaki Advanced Pass System (MAPS) & Correct Feeding Control CFC) reducing imperfections in high production mode
Mimaki Degassing Module (MDM-20) enabling use of bottled inks
Mist Removal Filter for enhanced print stability
Media roll handling up to 400 mm diameter and maximum weight of 60 kg
[/vc_column_text][/vc_column][/vc_row][vc_row type="container" padding_top="" padding_bottom="" css=".vc_custom_1449060026262{margin-bottom: 50px !important;}"][vc_column][vc_tta_tabs style="flat" active_section="1″][vc_tta_section title="Specifications of TX500-1800B" tab_id="1444300654474-2bfb86dc-fd3a"][vc_column_text]
Printer
TX500-1800B
Print head
On demand piezo head (6 heads in staggered configuration)
Maximum print width
1820 mm
Printing resolutions
300dpi, 450dpi, 600dpi, 900dpi, 1200dpi
Print Modes
4 Colours
300x300HQ/2pass/BI 300x450HQ/3pass/BI 600x900dpi/6pass/BI/HI 600x1200dpi/8pass/BI/HI 6/8colour 300x300HQ/4pass/BI 300x450HQ/6pass/BI/HI 600x600dpi/8pass/BI/HI 600x1200dpi/16pass/BI/HI
Ink type
Sb300 (Sublimation) / RC300 (Reactive)
Ink supply
8 x 2L bottles
Ink degassing module
Equipped with MDM-20
Media type
Pre-treated polyester
Media Size
Minimum: 210 mm, Maximum: 1,830 mm
Media Thickness
Up to 5 mm
Roll weight
Up to 60kg
Roll diameter
Roll diameter: 400 mm, Inside diameter: 76 mm
Media heater
Optional: External drying heater
Print gap
1.5 mm ~ 7 mm (user selectable)
External dimensions (WxDxH)
3,830 x 2,600 x 1,800 mm (excluding ink supply unit)
Weight
1840kg
[/vc_column_text][/vc_tta_section][vc_tta_section title="Features of TX500-1800B" tab_id="1444300654691-e081e086-5ad3″][vc_column_text]TX500-1800B features newly developed 6 print head technology, in staggered formation, featuring 1280 nozzles per printhead, delivering up to 140 m2/h in 4-colour high speed mode. Variable drop sizes of 7 picolitres and 21 picolitres are available.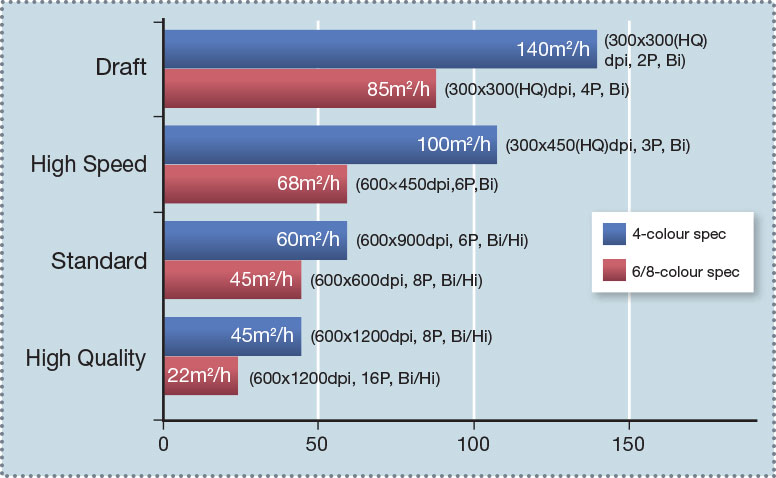 ---
High definition print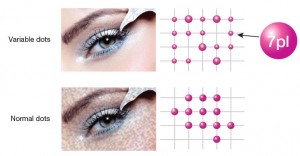 Minimum drop size of 7 picolitres realizes smooth gradation and high-definition print. Image quality is further enhanced with variable dot sizes of 7 picolitres and 21 picolitres, delivering non-granular and smooth print outputs.
---
High quality, reliable print output
Correct Feeding Control (CFC) This function reduces and corrects banding issues by measuring the feed rate of the fabric and automatically reducing and correcting the level differences in the joints of the conveyance belt.
Mimaki Advanced Pass System (MAPS)

When banding cannot be eliminated by feed correction, the MAPS function makes it less visible by dispersing pass boundaries. (NB: when using MAPS, the print speed depends on the selected mode) Nozzle Recovery Function In the event of a nozzle malfunction not being repairable by the use of the maintenance function, printing can continue by the use of another nozzle, without any loss of productivity or reduction in image quality.
---
User-friendly functions
Uninterrupted Ink Supply System (UISS) Two ink bottles per colour can be set with the UISS function. When an ink bottle runs out, another bottle of the same colour automatically starts supplying ink.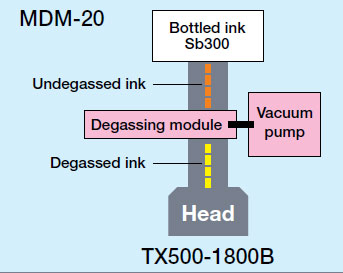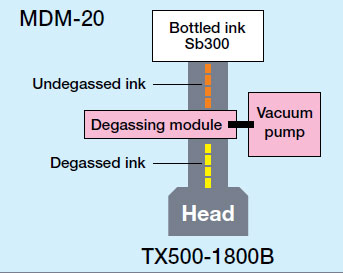 Mimaki Degassing Module (MDM-20) Equipped with MDM-20 which eliminates gasses and bubbles inside the ink, enabling the printer to use bottled inks instead of conventional degassed ink packs, thereby reducing ink costs.
---
Optional heaters to further improve productivity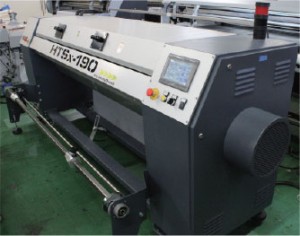 You can choose between two types of heaters according to your operating conditions.[/vc_column_text][/vc_tta_section][vc_tta_section title="Video" tab_id="1447257244810-2a04b802-b81d"][vc_column_text][/vc_column_text][/vc_tta_section][/vc_tta_tabs][/vc_column][/vc_row]